Our Strategy
At Acetop Financial, we follow a client-centric approach to ensure your needs are catered to in the best possible way by providing you with access to a fast & powerful trading platform, along with a high level of customer care to support you along the way.

Our Vision
Our vision is to be recognised across the industry as the most trusted provider of Forex, CFD and Spread Betting services with an unparalleled commitment to providing a first-class service.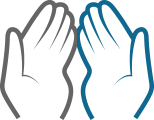 Our Values
At Acetop Financial, our values sit at the very heart of the firms commitment to provide the best valued service across the globe. We aim to build an excellent reputation whilst delivering a professional client service that is not only fair and open but one that is second to none.